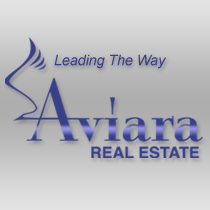 Aviara Real Estate is proud to represent a revolutionary new approach to real estate.
The company was designed by some of the finest minds in the industry who came together to create an entirely new breed of real estate brokerage – one that would truly reflect their extraordinarily high standards, values and integrity. The result is a company unmistakably built on passion, professionalism and performance – the very attributes that have driven the careers of these elite professionals for years.
As a rare collection of talented, highly successful Real Estate Brokers coming together in a unique "equally owned" real estate practice, Aviara represents the ultimate resource for buyers, sellers and investors alike. Each owner has an equal share in the company and is a top-producing professional as well. These consummate professionals are committed to providing clients with the most comprehensive and caring service available in real estate throughout Ventura and Los Angeles Counties.
Don't settle when it comes to your next home sale or purchase. Place your important investment in the hands of the elite professionals of Aviara Real Estate. They're Leading the Way when it comes to helping people capitalize on their real estate opportunities. Call them today to ensure your next move is a complete success.
---
Contact Details
---
Send a Message